PL|EN » Eval » ADC Measurement Demo Board DIY
Demonstration, evaluation board for testing eHouse controllers for checking measurement inputs individually by connecting temperature sensors
SRP: 69.86 EUR » 69.86 EUR @10pcs
Vendor Prices:
58.21 EUR
48.9 EUR @50pcs
46.57 EUR @100pcs
44.24 EUR @500pcs
41.91 EUR @1000pcs






Evaluation board for testing controllers' ADC (measurement) inputs.
Module is suitable for demonstrating configuration "on the desk" before final installation in the building.
Extremely speed up setting and testing production configuration.
ADC Inputs demo board assures secure way of testing controllers' measure inputs, without connecting to sensors in real building environment.
The module contains:
14x MCP9700 temperature sensors
14x LM335 temperature sensors
jumpers for individual inputs configuration
IDC-20 ADC socket
10 pin ADC socket
Inteligentny Dom eHouse - moduł demo ADC
eHouse Smart Home - adc demo board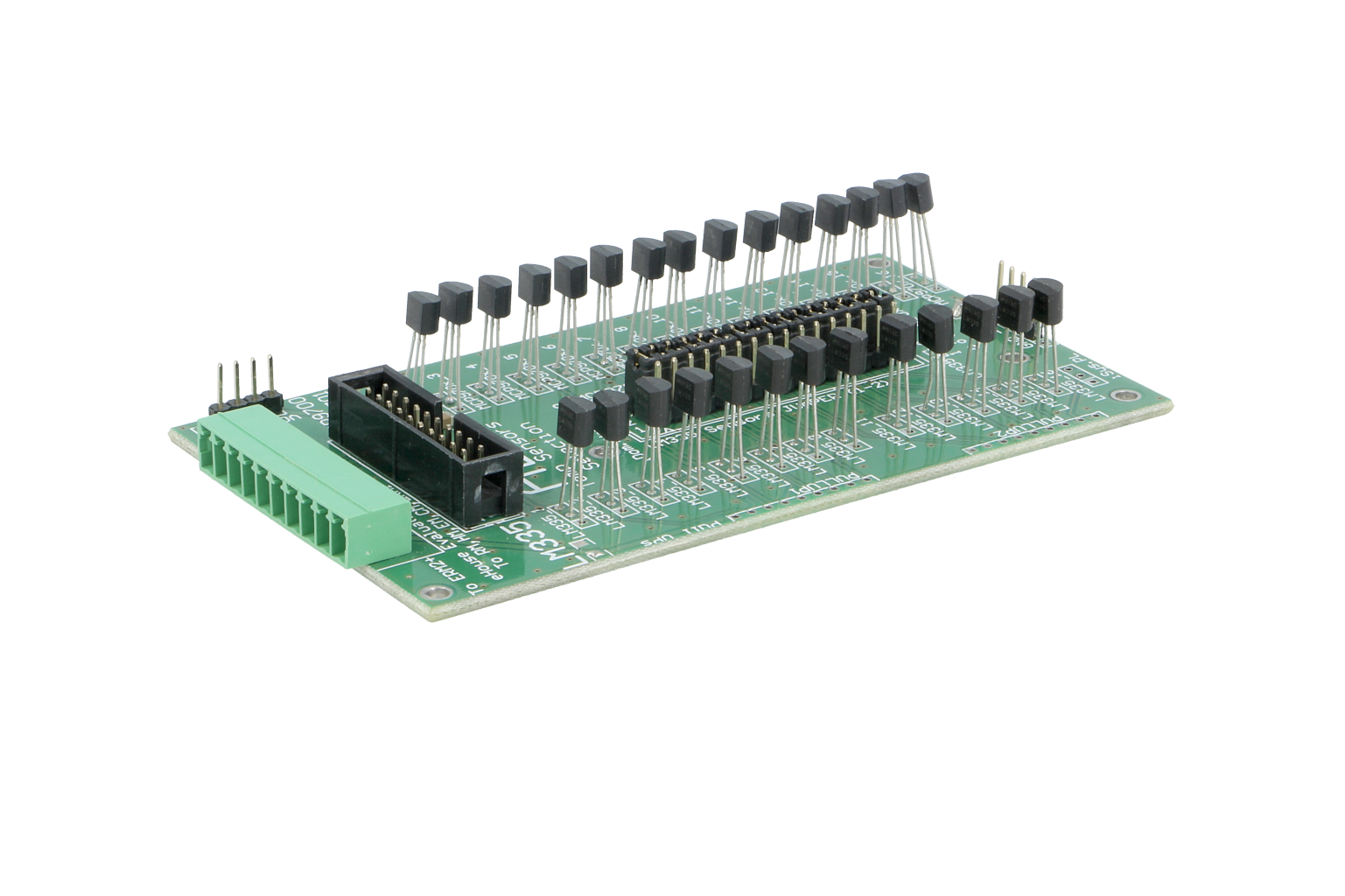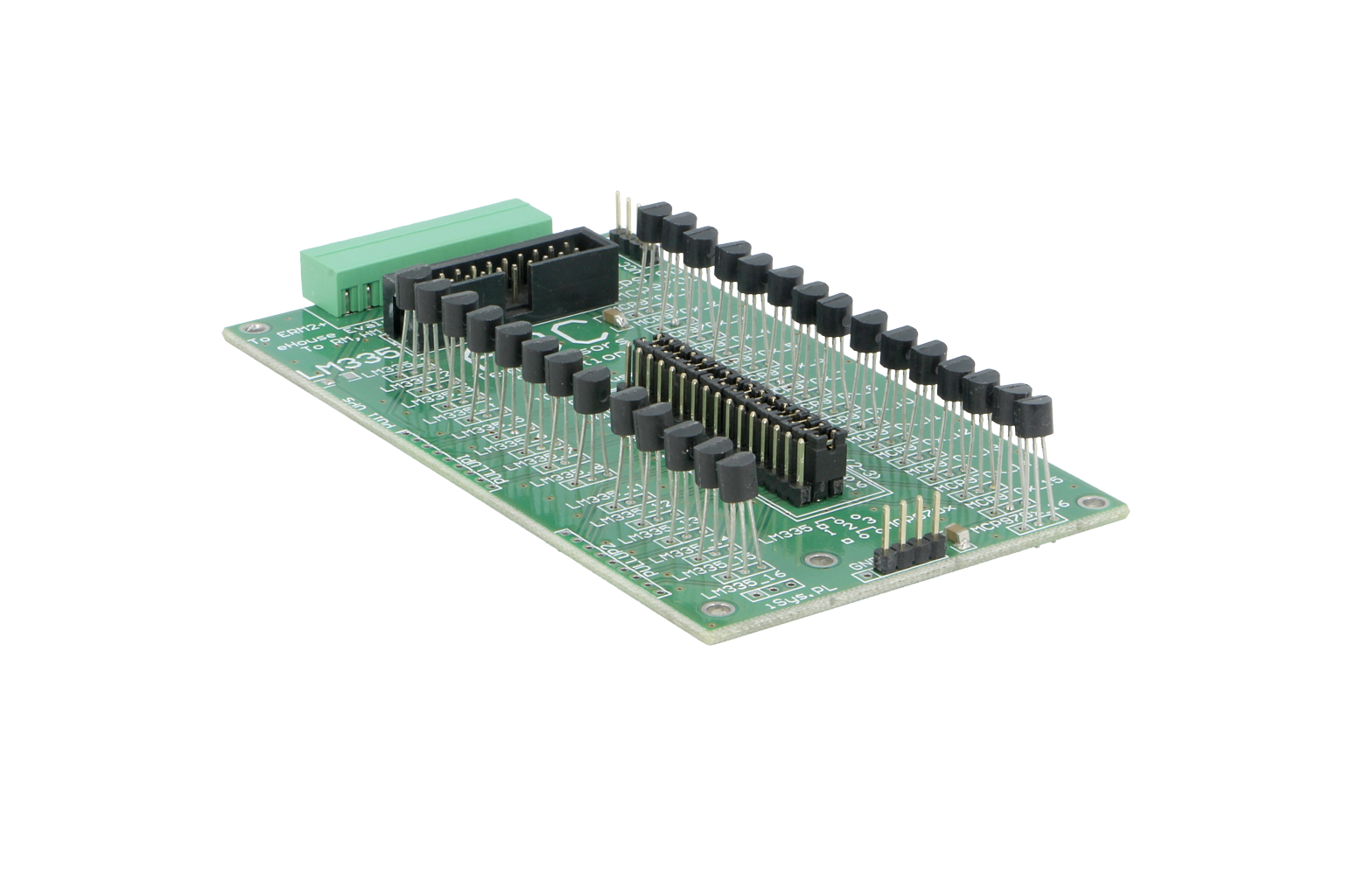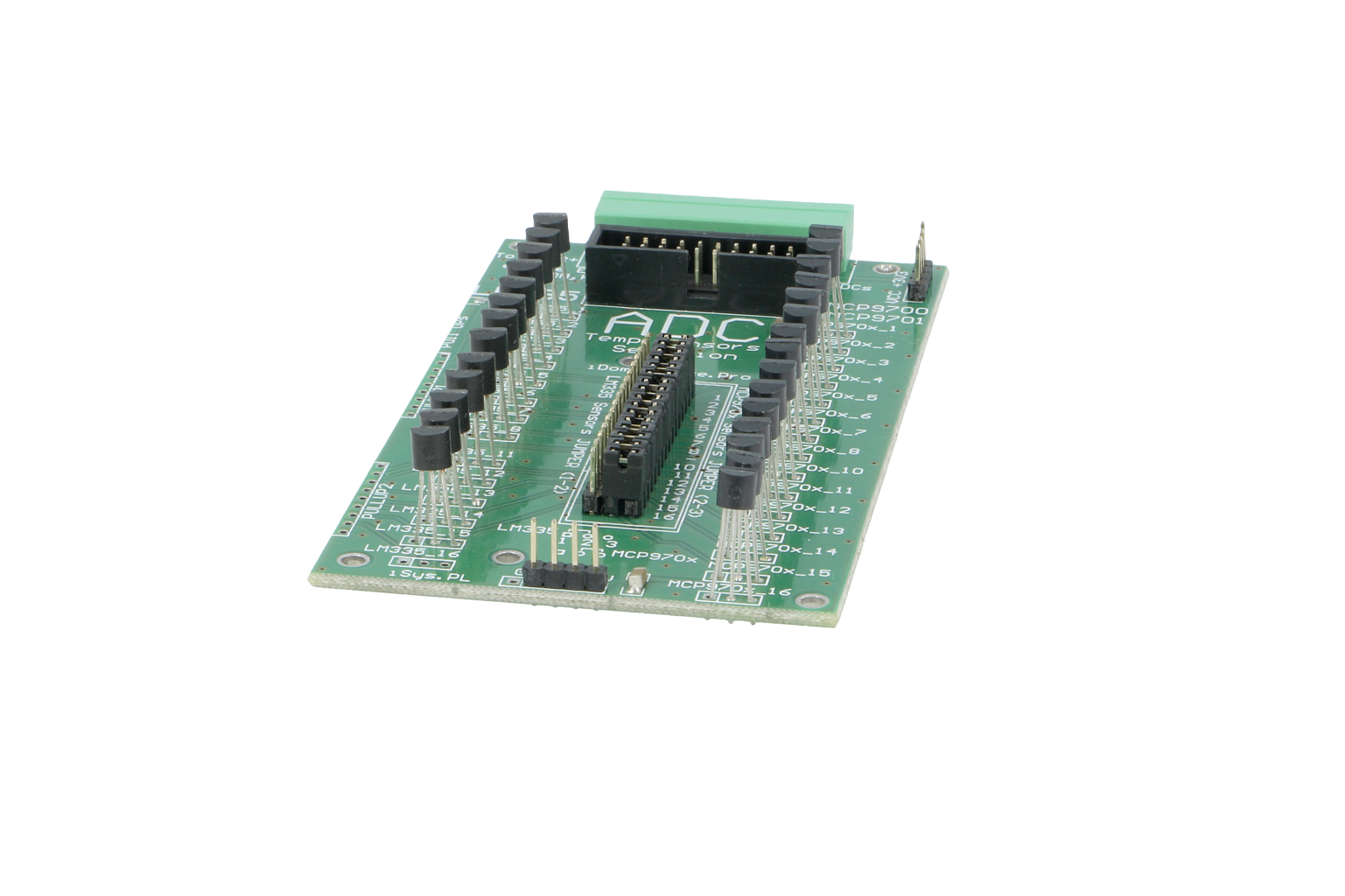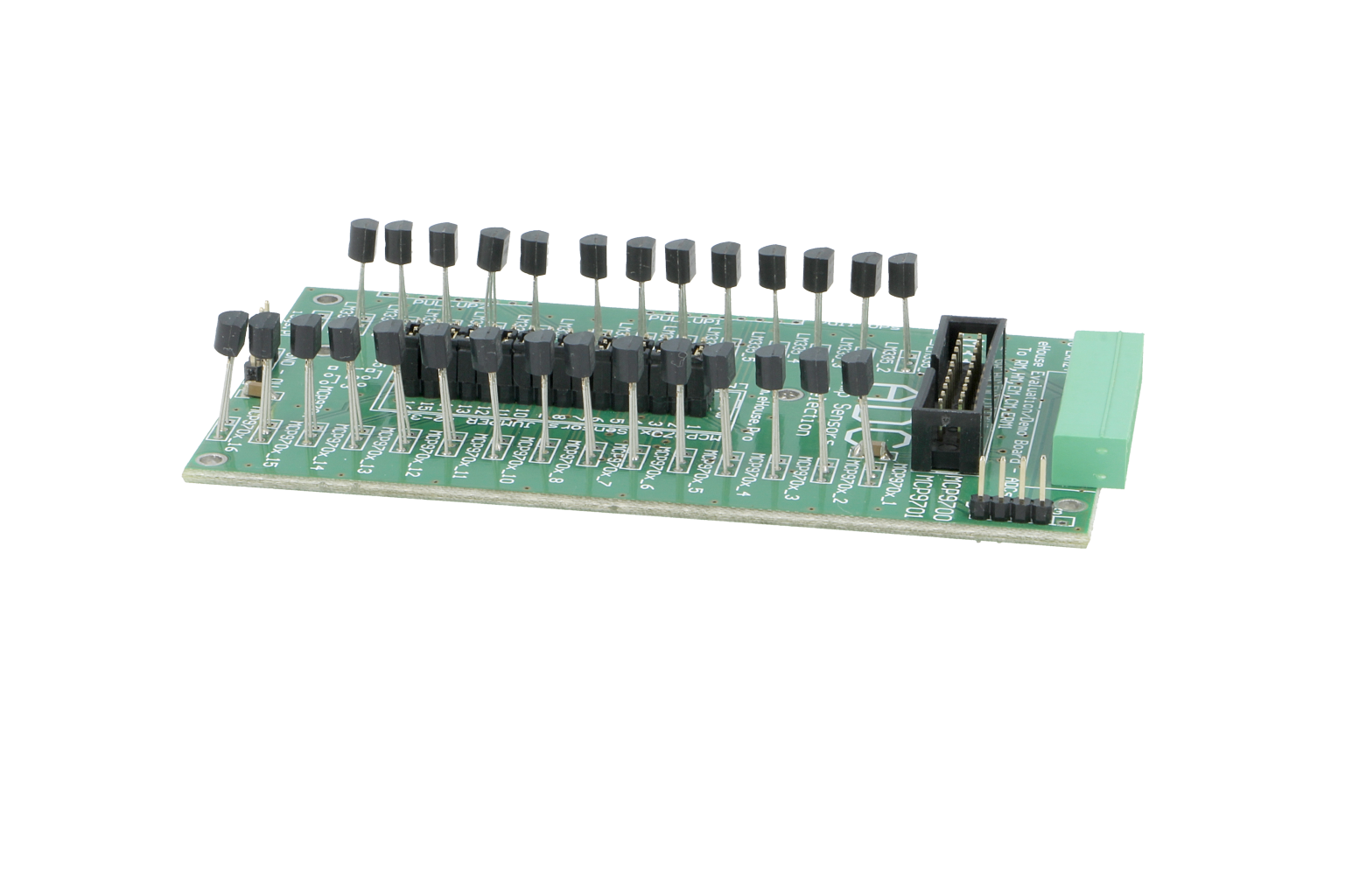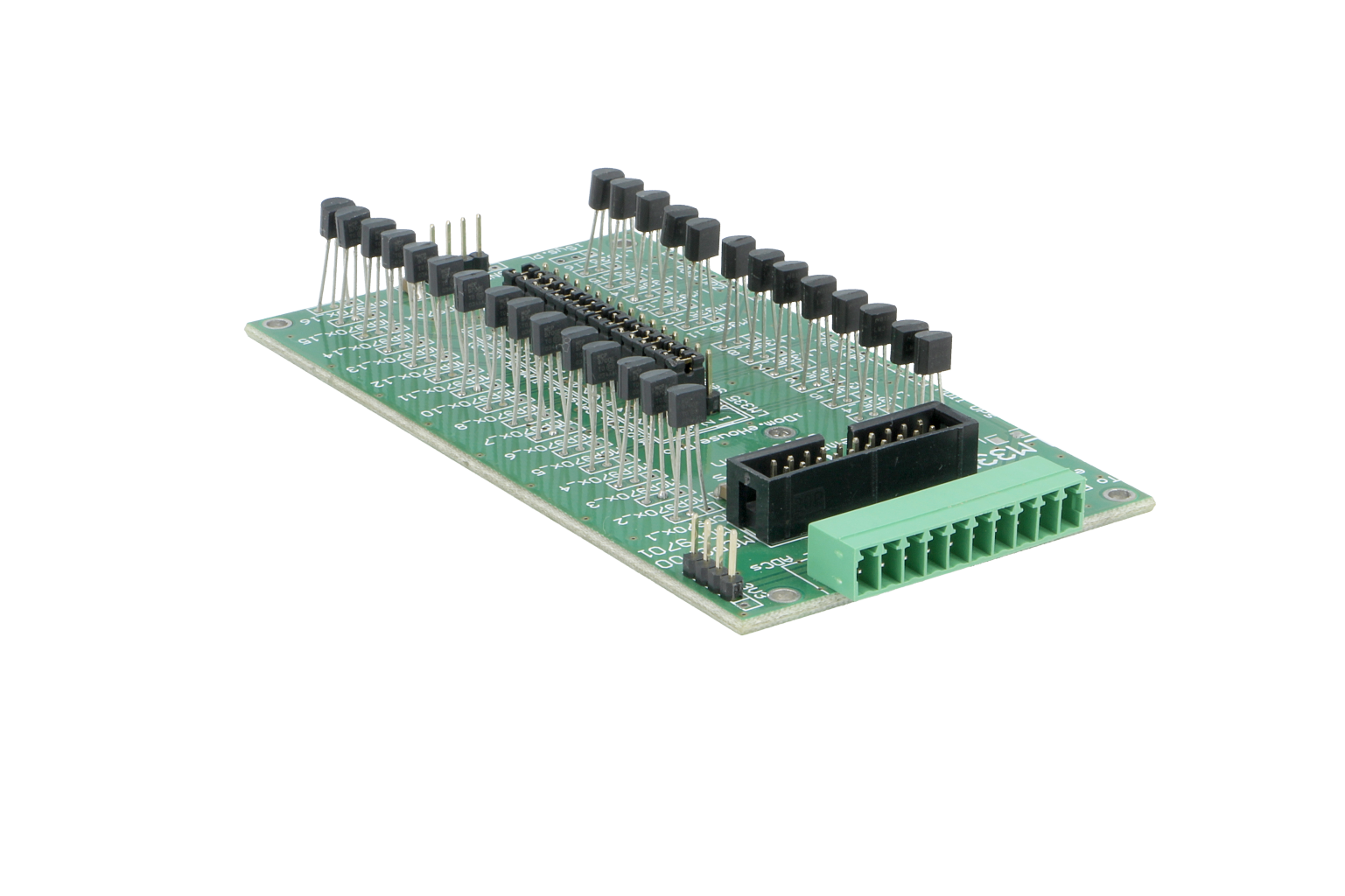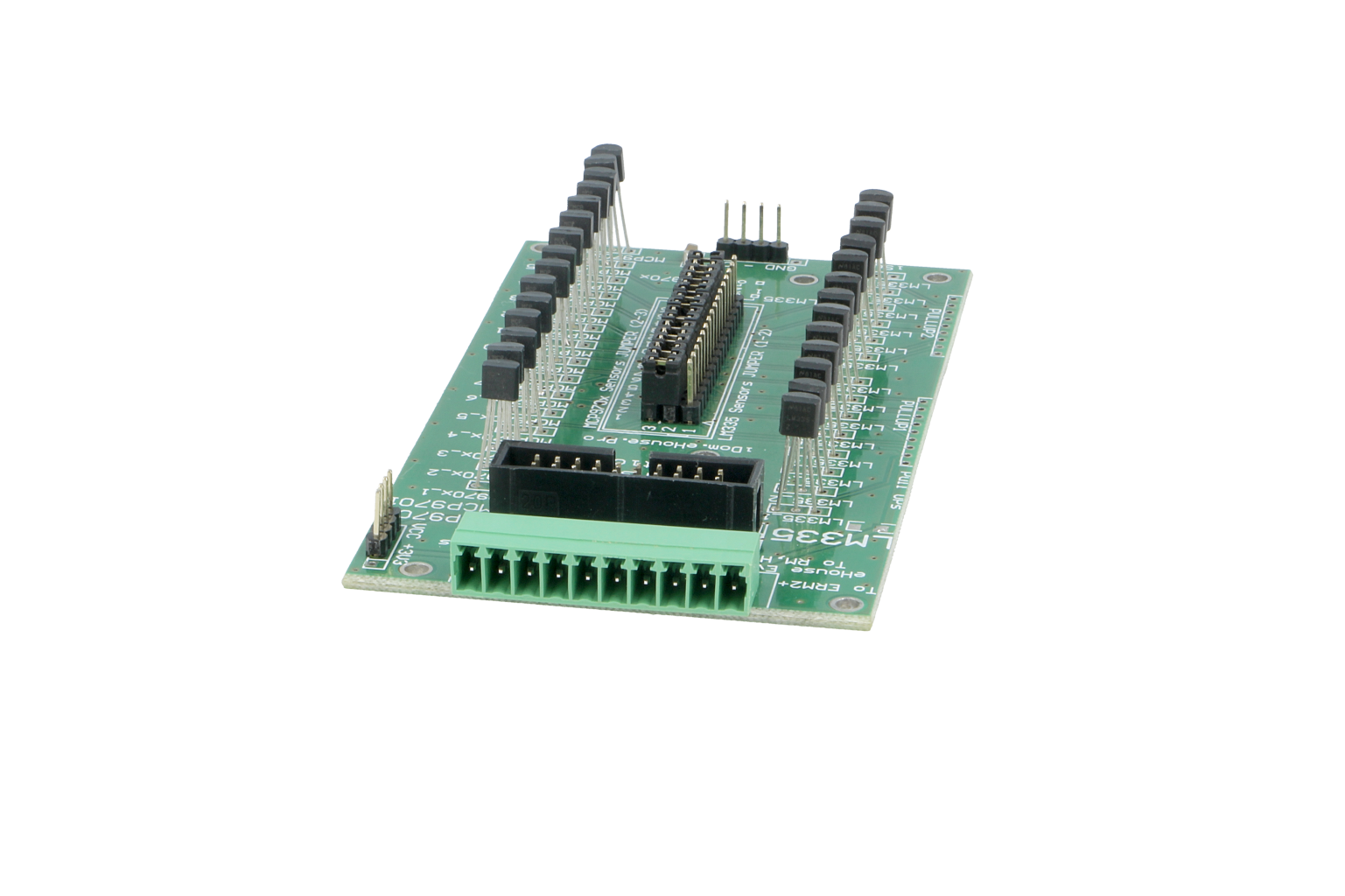 Hardware Resources:
14 czujników temperatury LM-335
15 czujników temperatury MCP9700
złącza PULL-UP dla drabinek rezystancyjnych
jumpery do wyboru czujnika dla każdego wejścia ADC
złącze IDC-20M
złącze DEGSON-10