24 programmable digital outputs (for relays control)
12 programmable digital inputs
8 programmable ADC inputs with thresholds support
3 PWM outputs for LED RGB dimmers
programmable IR receiver with support for Sony (SIRC) standard
programmable IR transmitter to control external AV equipment
built-in SNTP Client for automatic time synchronization (with automatic DST and time zones support)
device status is broadcasted via fast UDP messages to all panels and other devices in local network
controllable via secure TCP/IP commands (challenge-response authorization)
programmable clock and scheduler (up to 128 entries)
programmable outputs and dimmers programs (up to 24 entries)
programmable ADC measurement and regulation programs (up to 12 entries)
programmable IR control codes for external Audio-Video systems (up to 250 entries)
programmable IR control codes for direct management of ERM (up to 250 entries)
Other functions:
up to 250 ERM controllers in a singe installation
SPI Interface for future applications
I2C Interface for future applications
optional RS232 (TTL) interface for extension boards
multilingual programming libraries for integration to any PC system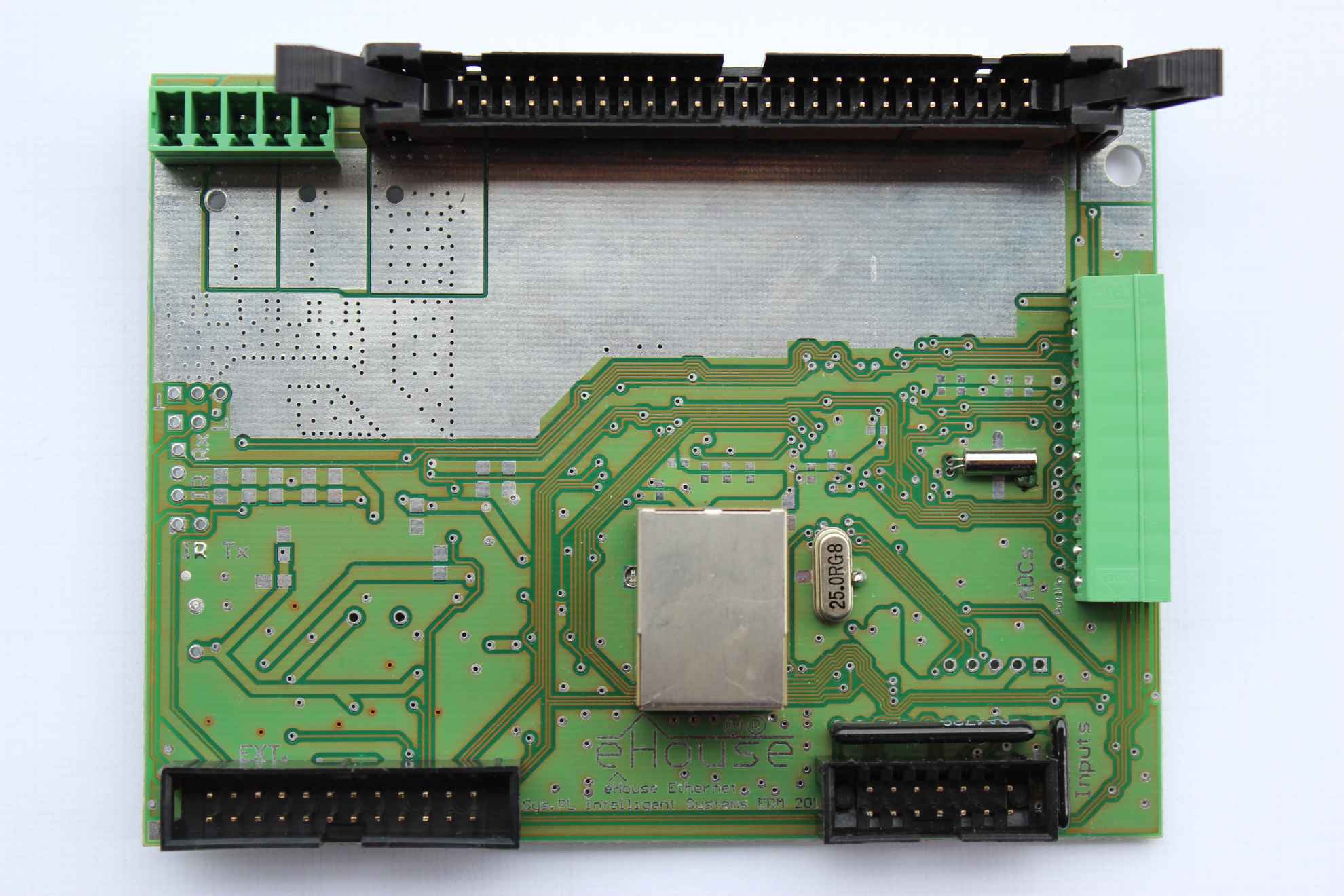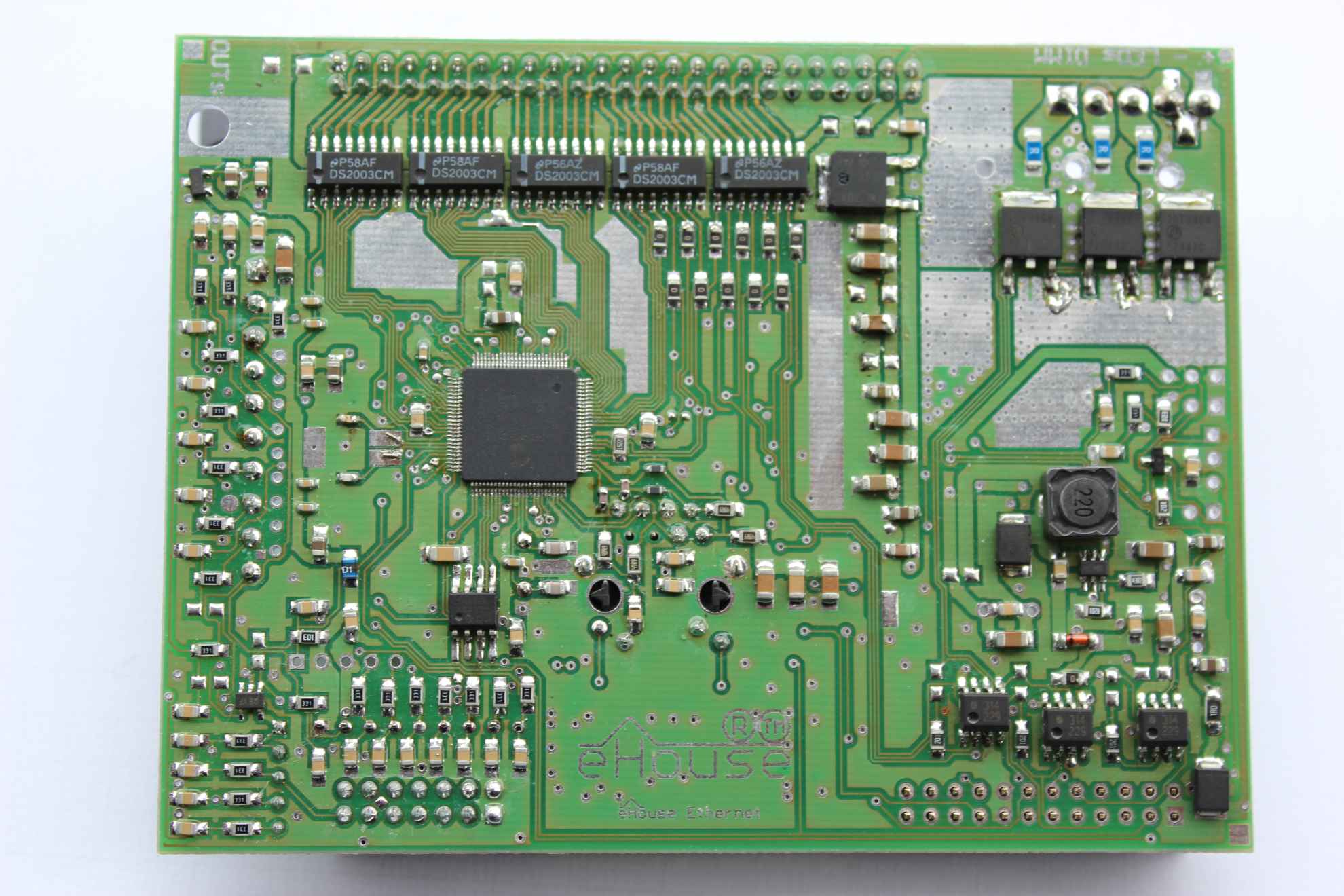 Please also check:
eHouse4Ethernet EthernetRoomManager at manufacturer web page.
eHouse4Ethernet Home Automation Documentation

eHouse Home Automation - EthernetRoomManager

Inteligentny Dom eHouse - EthernetRoomManager
* 2 Year limited warranty requirements:
eHouse controllers are low voltage (12V) electronic modules without covers, for installation by qualified staff only and are highly stressed for improper installation, connection, isolation, transient protection or misuse.
We sell only ready to use (completely connected) switch board with warranty.
All elements of ERM Switch board must be completely connected and sealed by eHouse authorized installers. Unless you are not able to comply our warranty conditions, please purchase products as DIY (Do It Yourself) - which is much cheaper.
We give warranty for segment under several condition:
Complete mounted and sealed switch board (low voltage)

connections ERM to Relay modules IDC-50 & 2x IDC-14
connection to switch cables IDC-14
connection ready to plug in temperature sensors with cables (shielded) and socket
connection IR front panel + cable IDC-14
connection 12V power supply for ERM and LED dimmers
connection Ethernet Cable

make photo documentation of whole installation and submit to us (before first powering of the system)
make photo documentation of installation and submit to us (in case of failure, problems)